How it works
Its unique formulation inhibits tyrosinase activity that is a main component of dark melanin- the main culprit for skin darkening. Lyvly™ Snow White is formulated with high quality Skin vitamins that contain a more potent form of 500 mg Glutathione, 200 mg AlphaLipoic Acid and 200mg Vitamin C per serving. Aside from giving you a fair and smooth skin, Snow White can also help strengthen the immune system, it can protect the body from free-radical damage, and it can remove the toxins in the liver. It also has amino acids that help enhance the skin's natural collagen levels; thus, reducing the appearance of wrinkles and signs of skin aging.
Ingredients (per serving 2 capsules) 
500mg Glutathione + 200mg Vitamin C + 200mg Alpha Lipoic Acid
Direction to use
1 or 2 capsule 
each time
2 times
Daily
30 - 60 minutes 
Before Lunch and Dinner
other great products
Customer Reviews
Customer Reviews
06/28/2019
Christine C.
Saudi Arabia
Is it really worth the price? An honest to goodness review.
This is the second time I received an email to review this product it took me a month to reply back as i want to be transparent which is important in reviewing a product. I took it twice daily and i see great improvements especially with my pimple marks though i still have some pimples in my back maybe due to my unhealthy diet which i ate chicken all the time considering I'm in saudi which is the staple food is chicken (laughing out loud). All in all i give this product a score of 7.5 out of 10. Just take the capsule religiously and you'll see a great results. If you want a best result by the way do some adjustments with your diets and accompany it with exercise. —eugene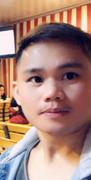 Quality versus Brand
SnowWhite is a new food supplement in my life and i just found out to a friend. At first i doubt but when i compared it to the brand im using right now per MG and content? Right away in just split of a second I change my mind and bought this SnowWhite! In just 1 week i can noticed my skin getting lighther and shinny.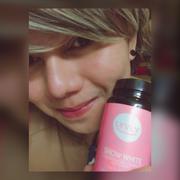 09/07/2020
JANET L.
United Arab Emirates
#PERFECT#SATISFIED#LOVE IT
NO OTHER WORDS TO SAY. *ITS EXCELLENCE PRODUCT* .